30 Sep, 2015
About Time: You Discovered the Beauty of Miami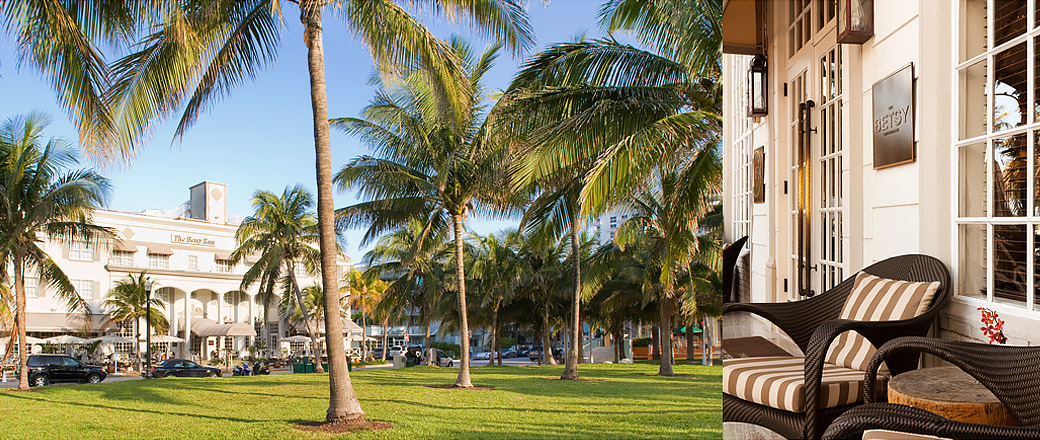 Forget everything you've been told about Miami. Ditch the notion of that Miami in Miami Vice – the drugs, boom and bust economy. Miami Beach is no longer God's Art Deco waiting room; this place has undergone revitalisation and renaissance – making it a number one holiday spot not just for the winter months, but for all year round.
South Beach
Where to Stay: The Betsy
Why: Bursting with life, laughter and Bon hommie, The Betsy Hotel - South Beach is a 1930's time warp restored to perfection with Venetian blinds, leopard throws, ceiling fans and a jazz musician tinkering at the piano. The über stylish Betsy is the place where you would expect Hemingway to hang out especially as it has created one of Miami's top jazz hideaways with performers every Wednesday and Thursday from 8 pm-11pm. Check out their exciting events calendar and eat the best steak in Miami Beach at their in BLT restaurant or just come to people watch.
Don't Miss: The beach, bars, scantily clad dancers and buzzy nightlife. Stroll down Lincoln Road and have your photo taken with The Naked Cowboy and when you have tired of all that fun, (as though one could) learn the history of Miami's architecture through the MDPL historical and architectural walking tour.
To read the full article on Miami, Miami Beach and surrounding areas, find the full article on About Time's website, HERE.
To book your visit now, CLICK HERE.
"Perfect romantic getaway in our favorite beach town! The rooms were very cute, very clean, and perfect for our beach needs."

- Melliet

"The The Betsy Hotel is in a great location where you can park your car and walk to everything."

- Stuart B - Hoover, Alabama

"Perfection is the only word that fits it—beautiful in every way."

- William - Prescott, Arizona

"I can't say enough nice things about the The Betsy Hotel. The service was excellent and very friendly."

- Joe M

"Amazing restoration of a beautiful property within walking distance of the beach and Del South Beach for dinner."

- Mike R - Juno Beach
Previous Testimonial
Next Testimonial