02 Nov, 2015
Art Basel 2015 at The Betsy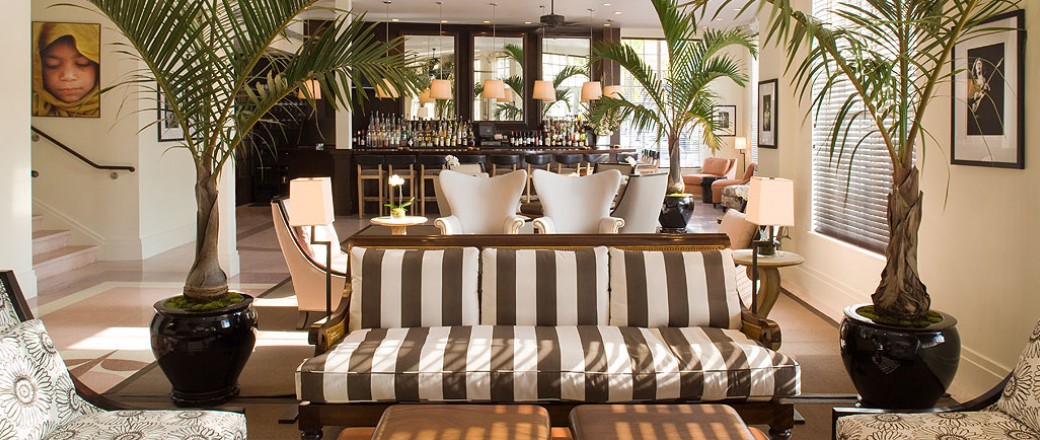 THE BETSY-SOUTH BEACH ANNOUNCES 2015 ART BASEL MIAMI BEACH EXHIBITIONS
Ocean Drive Hotel features works by Grace Hartigan, Judith Mason, Christopher Cozier and others
The Betsy – South Beach, a luxury boutique hotel known for its commitment to philanthropy, arts, culture, and education, announces exhibitions for Art Basel Miami 2015 that include the work of Grace Hartigan (USA), "a monumental artist in the legacy of Modernist painting, too long under the radar of American history." (Dr. Leslie King Hammond, curator) Also exhibited are South African artists Judith Mason, Anton Kannenmayer, Claudette Schreuders, and Sam Nhlengethwa, as well as Christopher Cozier (Trinidad) and Chris Metzger (USA), in association with students at Morgan State University. Exhibits kick off on Monday, November 30 with special events (salons, openings, and performances) scheduled throughout the week. All events are free and open to the public. A percentage of works sold will be donated to Zara's Center in Zimbabwe, Betsy's international relief program.
PROPERTY OPENINGS & EVENTS
Galleries will be open from Nov 30. Betsy's formal all-property opening is Dec 4 from 4 to 7 PM.
Salons are Dec 2 at 4 PM (Judith Mason) and Dec 3 at 4 PM (Leslie King Hammond).
EXHIBITIONS OVERVIEW
Grace Hartigan: Later Works 1990-2007 (pastels, ink, watercolor and monoprints)
Grace Hartigan was an important participant in the Abstract Expressionist School of art that emerged in NYC in the 1950s. Born in Newark, New Jersey in 1922, she moved to New York City in 1945, and became associated with several important artists who remained artistic allies: Milton Avery, Adolph Gottlieb, Mark Rothko, Jackson Pollock, Larry Rivers, Helen Frankenthaler, Willem and Elaine de Kooning, Frank O'Hara, Barbara Guest, James Schuyler and other luminaries of the artistic and literary scene. In the early 1960s, she invented a new medium, watercolor collage, using washes to create form, then tearing and reassembling the pieces. She took a position at the Maryland Institute, College of Art in 1965 and remained until her death in 2008. Grace Hartigan's works are exhibited with permission from Rex Stevens, her former student, and personal representative, who teaches on the faculty of Maryland Institute, College of Art.
Christopher Cozier: Dark Circles (The Arrest, Part 2) Commissioned for Illuminated Light Boxes
Christopher Cozier is a Trinidadian artist based in Port of Spain whose work has been widely shown - at the Brooklyn Art Museum, the Tate Liverpool and Kentucky Museum of Art, the Eli Broad Museum at Michigan State University. A recipient of a Prince Claus Award, Cozier is commissioned for the 2nd time by The Betsy-South Beach. His 1st commission (Basel 2013) remains in the Hotel's permanent collection.
ABOUT THE SALON: At the artist's request, The Betsy Hotel will host a series of intimate coffee talks with Cozier during Basel 2015; Media is encouraged to contact dbriggs@thebtesyhotel.com for scheduling.
The Artist's Press, South Africa
The exhibition includes Limited Edition Original Lithographs, Collector's Editions and Artists' Proofs from The Artists' Press by four of South Africa's noted artists: Judith Mason, Anton Kannenmayer, Claudette Schreuders, and Sam Nhlengethwa. All artists' are represented in the print collections at MoMA New York and at The National Museum of African Art, the Smithsonian Museum. Petra Mason will curate The Artist's Press exhibit.
ABOUT THE SALON: The Betsy will host a salon (Dec 2 at 4pm) for Petra Mason and The Artists' Press and Judith Mason's new book, The Mind's Eye: An Introduction to Making Images published by Books & Books Press, Fall 2015.
Rebuilding the City: AKA Black Lives Matter in Baltimore – With Morgan State University and MICA
Baltimore Artists respond to JR's Inside/Out, transforming messages of personal identity into works of public art, and joining nearly 200,000 people from more than 100 countries whose work has inspired group actions on varied themes such as hope, diversity, and community progress. Lead artist, Christopher Metzger earned an MFA in Photography and Digital Imaging from Maryland Institute College of Art and teaches at Morgan State University.
ABOUT THE SALON: Dr. Leslie King Hammond will host a salon (Dec 3 at 4 PM) with Christopher Metzger and Christopher Cozier on Rebuilding The City: Image and Deed (drawing inspiration from Cozier's work with Alice Yard to Metzger's reincarnation of JR's Inside/Out and its metamorphosis into Baltimore's OpenWorks Initiative, where Dr. Hammond is a Senior Fellow).
Betsy will mount imagery from Christopher Metzger's Inside/Out exhibit, juxtaposed with images of municipal transformation from an exciting project called OpenWorks, an initiative mounted by the Robert W. Deutsch Foundation in Baltimore.
Lost Beatles and Rolling Stones: The Bob Bonis Collection
Betsy's continuing partnership with NFA Galleries presents 200+ works discovered after the death of Bob Bonis, road Manager of both rock groups during their first US tours. The film negatives were found after his death when they were sold to a band memorabilia dealer (Larry Marion), who has since created an engaging collection that has travelled the world to galleries, and published two catalogue/books. This collection has been part of The Betsy's visual arts program since 2012.
SENIOR CURATOR
Dr. Leslie King Hammond, Art Historian and Graduate Dean Emeritus of the Maryland Institute College of Art, will curate exhibitions for Art Basel 2015 at The Betsy Hotel. In 2008, Dr. Hammond received Lifetime Achievement Awards from the Women's Art Caucus-College Art Association, the James A. Porter Colloquium, Howard University and an Andy Warhol Curatorial Fellowship. Dr. Hammond is Board Chair of the Reginald F. Lewis Museum of African American History & Culture in Maryland, Senior Fellow at RW Deutsch Foundation, and has been The Betsy's senior visual arts consultant and curator, since 2009.
ABOUT THE BETSY-SOUTH BEACH (AND ITS PROGRAMS IN PHILANTHROPY, ARTS, CULTURE, AND EDUCATION)
The Betsy South Beach is a boutique hotel located on world-renowned Ocean Drive that embraces culture, arts and philanthropy through a wide range of events with ongoing events under the auspices of PACE, a Philanthropy, Arts, Culture, and Education Program. Each room at the hotel has a small library of poetry and other books, and a poetry bookmark is placed on each guest's pillow every night. Over the past six years, the hotel has become a catalyst for energized discourse, innovative thinking, and charity, and has worked with over 250 nonprofit partners in the region. The Betsy South Beach is a Knight Foundation Arts Challenge Grant recipient for its Writers Room project that has hosted more than 300 writers since opening. The Betsy is the only Forbes' 4 Star, 4 Diamond, AAA-rated Boutique Hotel in Florida, and is consistently rated one of the top literary hotels in the world (CNN, USA TODAY, Wall Street Journal). The hotel is located at 1440 Ocean Drive, in Miami Beach.
For more information: Deborah Briggs, VP, Philanthropy and Programs
"Perfect romantic getaway in our favorite beach town! The rooms were very cute, very clean, and perfect for our beach needs."

- Melliet

"The The Betsy Hotel is in a great location where you can park your car and walk to everything."

- Stuart B - Hoover, Alabama

"Perfection is the only word that fits it—beautiful in every way."

- William - Prescott, Arizona

"I can't say enough nice things about the The Betsy Hotel. The service was excellent and very friendly."

- Joe M

"Amazing restoration of a beautiful property within walking distance of the beach and Del South Beach for dinner."

- Mike R - Juno Beach
Previous Testimonial
Next Testimonial