09 Dec, 2015
Baseling at The Betsy: NBC 6 in the Mix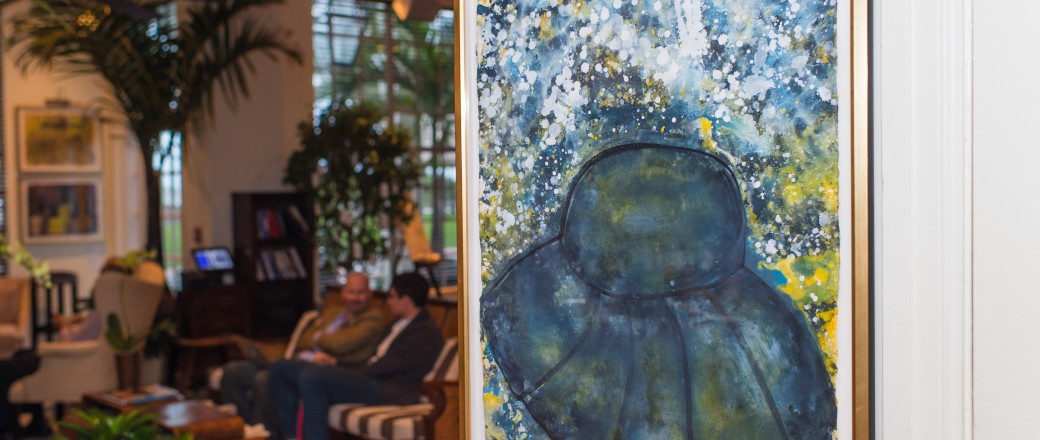 NBC's 6 in the Mix and Roxanne Vargas met with Betsy Senior Curator, Leslie King Hammond to learn more about the exhibitions on view for Art Basel 2015 at The Betsy - South Beach.
Grace Hartigan: The Later Years (1990-2007)
The Artists' Press, South Africa
Rebuilding the City: Black Lives Matter in Baltimore
Christopher Cozier, Dark Circles: The Arrest, Part 2
The Beatles and The Rolling Stones: The Bob Bonis Archives
Works will be on view through March 2016. Hotel guests and community are welcome to enjoy the exhibitions that span the Lobby, BLT Steak, B Bar, and guestroom floors.
For more information on Arts & Cultural programs at The Betsy, visit our website at TheBetsyHotel.com/culture, or contact us at artsandculture@thebetsyhotel.com.
"Perfect romantic getaway in our favorite beach town! The rooms were very cute, very clean, and perfect for our beach needs."

- Melliet

"The The Betsy Hotel is in a great location where you can park your car and walk to everything."

- Stuart B - Hoover, Alabama

"Perfection is the only word that fits it—beautiful in every way."

- William - Prescott, Arizona

"I can't say enough nice things about the The Betsy Hotel. The service was excellent and very friendly."

- Joe M

"Amazing restoration of a beautiful property within walking distance of the beach and Del South Beach for dinner."

- Mike R - Juno Beach
Previous Testimonial
Next Testimonial