15 Jun, 2015
Celebrate Dad in a Big Way with BLT Steak at The Betsy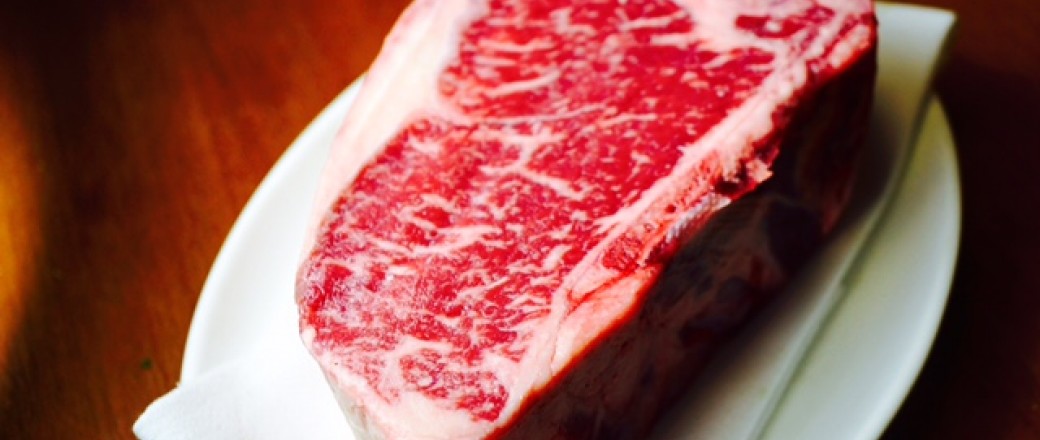 Celebrate Father's Day with BLT Steak at The Betsy.
Himalayan Sea Salt-rubbed, 30-day Dry Aged, double cut, 32 oz, bone in, NY strip Steak. Pair special seasonal sides from the chef's weekly Blackboard Menu, or add favorite selections from the BLT-Steak menu.
Blackboard Dinner $65 per person / With 32 oz. NY Strip Steak $80 per person
See the special Blackboard Menu HERE.
Also a special cocktail for dads, created by BLT-Steak General Manager (and cocktail specialist) David Weiss:
Smoky Martini: 3 ounces Oxley London dry gin, 1/4 ounce of Lagavulin16 yr Scotch whisky and 1/2 Noilly Prat dry vermouth with a garnish of smoked salmon jerky: $10
FATHER'S DAY dinner reservations at BLT-Steak at The Betsy, 305.673.0044 to reserve your table or book online HERE.
AND if Dad needs a little relaxation, book the Hemingway Massage at the roofdeck Wellness Garden & Spa (305-531-6100) while it's available Father's Day weekend only.
The Hemingway: Among the Spa's top signature treatments, available for a special Miami Spa Month price. Ideal for the athletic person seeking
a little respite that combines physical and mental reflection, the journey begins with a deep tissue massage focuses on the lower back and other key areas to realign the body and maximize its movement. The package then concludes with a hot towel facial. All therapies include
Stone Crop products to bring back vitality and hydration to the skin. 60 minutes. $99
"Perfect romantic getaway in our favorite beach town! The rooms were very cute, very clean, and perfect for our beach needs."

- Melliet

"The The Betsy Hotel is in a great location where you can park your car and walk to everything."

- Stuart B - Hoover, Alabama

"Perfection is the only word that fits it—beautiful in every way."

- William - Prescott, Arizona

"I can't say enough nice things about the The Betsy Hotel. The service was excellent and very friendly."

- Joe M

"Amazing restoration of a beautiful property within walking distance of the beach and Del South Beach for dinner."

- Mike R - Juno Beach
Previous Testimonial
Next Testimonial