12 Oct, 2016
Performing Arts Summit 2016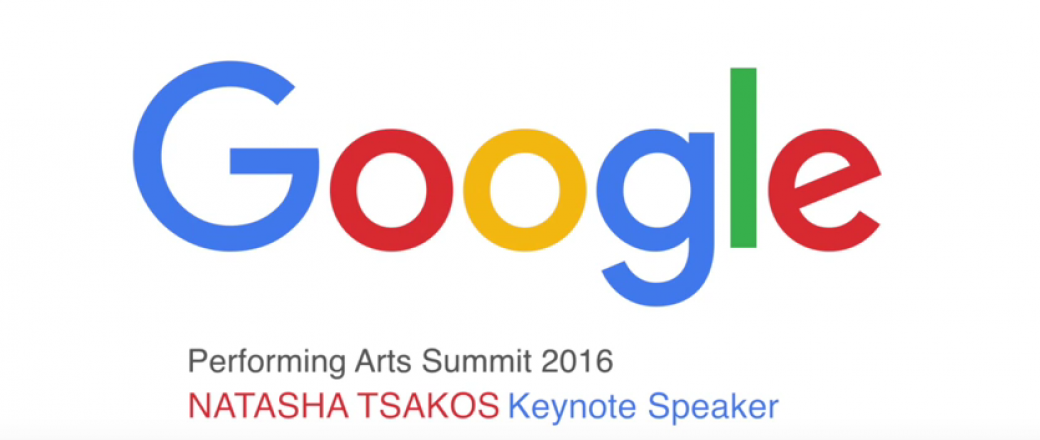 As part of our 2015-16 Salon Season, Funding Arts Network invited Natasha Tsakos to speak at The Betsy - South Beach for an exclusive, members-only event. Described as "A Talent of the Next Generation", Tsakos is known for pioneering ways of integrating technology with live performance. She is a conceptual director, interactive designer, idea generator and performer from Geneva, Switzerland now residing in the US.
Tsakos recently spoke at the Google Performing Arts Summit in NYC, on how mobile could be integrated within Theatre.
"There is everything to rethink about storytelling. And it may not all work out. But we won't know till we try it, test it, risk it, have fun with it. We've been stuck in a climate of rules and regulation, repeats and remakes... It's time to invent!" - Natasha Tsakos
Take the few moments to watch her exciting talk in the video above - and check out her website for more information on this exciting and innovative performance artist who is getting the attention of creative thinkers around the world.
"Perfect romantic getaway in our favorite beach town! The rooms were very cute, very clean, and perfect for our beach needs."

- Melliet

"The The Betsy Hotel is in a great location where you can park your car and walk to everything."

- Stuart B - Hoover, Alabama

"Perfection is the only word that fits it—beautiful in every way."

- William - Prescott, Arizona

"I can't say enough nice things about the The Betsy Hotel. The service was excellent and very friendly."

- Joe M

"Amazing restoration of a beautiful property within walking distance of the beach and Del South Beach for dinner."

- Mike R - Juno Beach
Previous Testimonial
Next Testimonial