21 Apr, 2015
Muralist Steve Powers' Ode to Miami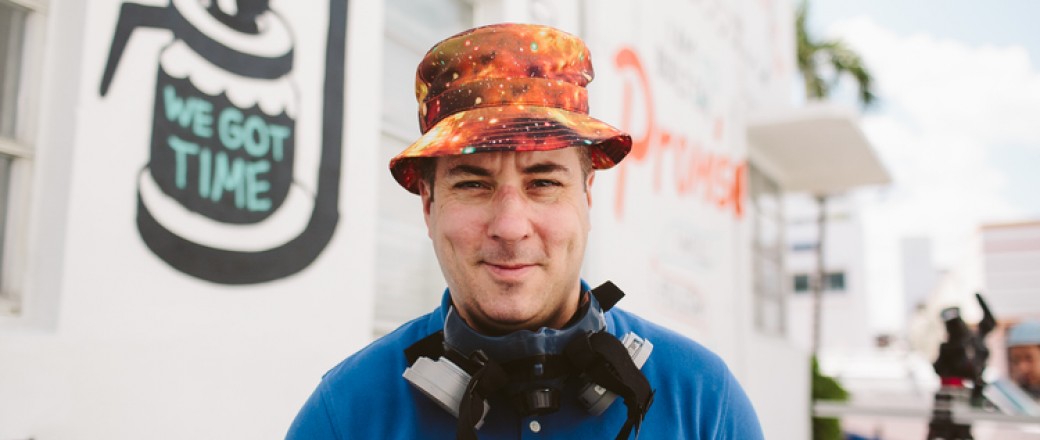 Except taken from O, Miami:
On April 3rd, a new mural by Steve Powers was unveiled at The Betsy's Arts & Culture Annex at The Carlton South Beach, bringing further hype to the O, Miami Poetry Festival commencement.
The painting is expansive and bold; a color palate of sea-green, orange and sharp black pops from the stark white wall. Numerous self-contained images and winking textual arrangements creep around windows. The feeling of the piece is catchy and fast. It causes the eye to linger and roam.
People trickled into The Carlton's alley from hectic Collins Ave with heads askew and necks upward extended like great egrets. The subject was discussed in several different languages. When pictures were taken by a click of tourists, O, Miamians chirped "#OMIAMI!"
For the entire blog post, visit HERE.
To see more images of the mural, visit our Flickr album HERE.
"Perfect romantic getaway in our favorite beach town! The rooms were very cute, very clean, and perfect for our beach needs."

- Melliet

"The The Betsy Hotel is in a great location where you can park your car and walk to everything."

- Stuart B - Hoover, Alabama

"Perfection is the only word that fits it—beautiful in every way."

- William - Prescott, Arizona

"I can't say enough nice things about the The Betsy Hotel. The service was excellent and very friendly."

- Joe M

"Amazing restoration of a beautiful property within walking distance of the beach and Del South Beach for dinner."

- Mike R - Juno Beach
Previous Testimonial
Next Testimonial