16 Feb, 2015
The Sunshine State's Sweetest Uses of Oranges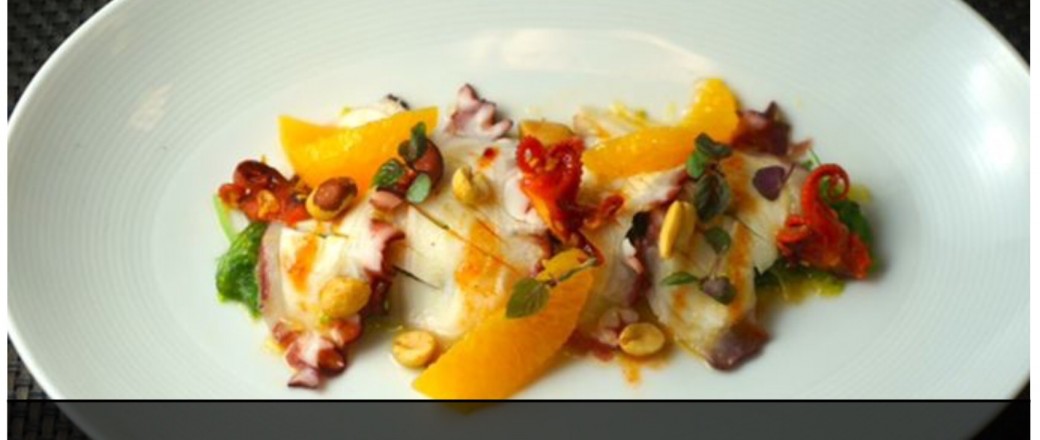 USA Today Travel selects BLT Steak at The Betsy's Chef de Cuisine, Daniel Ganem, for a special editorial on Florida cuisine.

"Florida's most famous foodstuff, the orange is enjoyed any which way by all kinds of people. A handful of envelope-pushing restaurants and bars are putting their own unique spin on the ingredient with innovative approaches. From crazy cocktails to citrus-y salads, here are some notable examples featuring eye-catching (and stomach-pleasing) uses of fresh Florida oranges."
BLT Steak Miami's Chef Daniel Ganem serves an octopus tiradito that features wakame, cara cara orange, and kimchi-honey vinaigrette. (shown above)
To experience this and other farm-to-table fresh dishes, visit BLT Steak at The Betsy – South Beach today. You can reserve a table online HERE or call 305-673-0044 for restaurant reservations. For private and semi-private group dining, contact Julie Burstein at 305-760-6919 or by email at julie@thebetsyhotel.com.
"Perfect romantic getaway in our favorite beach town! The rooms were very cute, very clean, and perfect for our beach needs."

- Melliet

"The The Betsy Hotel is in a great location where you can park your car and walk to everything."

- Stuart B - Hoover, Alabama

"Perfection is the only word that fits it—beautiful in every way."

- William - Prescott, Arizona

"I can't say enough nice things about the The Betsy Hotel. The service was excellent and very friendly."

- Joe M

"Amazing restoration of a beautiful property within walking distance of the beach and Del South Beach for dinner."

- Mike R - Juno Beach
Previous Testimonial
Next Testimonial