16 Oct, 2017
Welcoming Poet in Residence Jennifer Grotz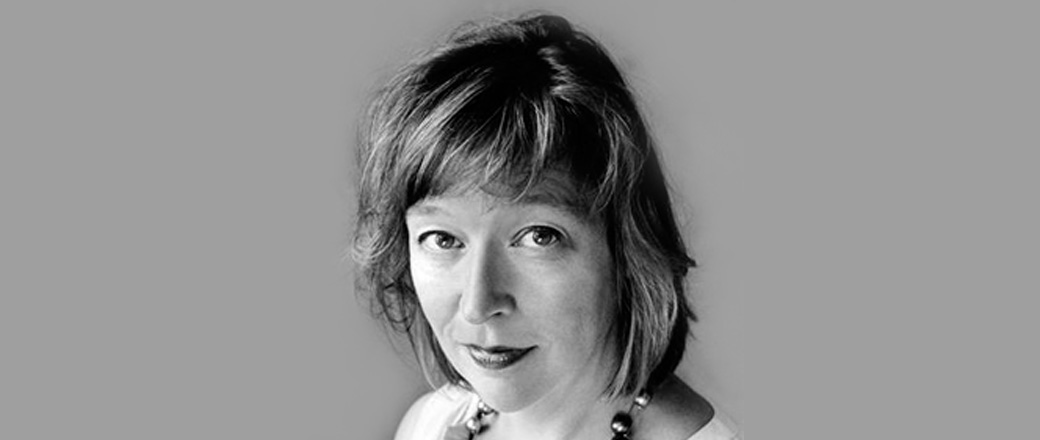 The Betsy Writer's Room is pleased to welcome poet Jennifer Grotz to Miami Beach this October. A wonderful poet from the University of Rochester, Grotz was recently featured by the Academy of American Poets (poets.org) on their Poem-A-Day feature.
ABOUT THE POET
Jennifer Grotz is the author of three books of poetry, most recently Window Left Open. Also a translator from the French and Polish, her most recent translation is Rochester Knockings, a novel by Tunisian-born writer Hubert Haddad. Her poems, reviews, and translations have appeared in The New Yorker, Poetry, The Nation, The New Republic, New York Review of Books, Ploughshares, New England Review, and in four volumes of the Best American Poetry anthology. Director of the Bread Loaf Translators' Conference and assistant director of the Bread Loaf Writers' Conference, she teaches at the University of Rochester.
For more on this and other poets, visit the poets.org website.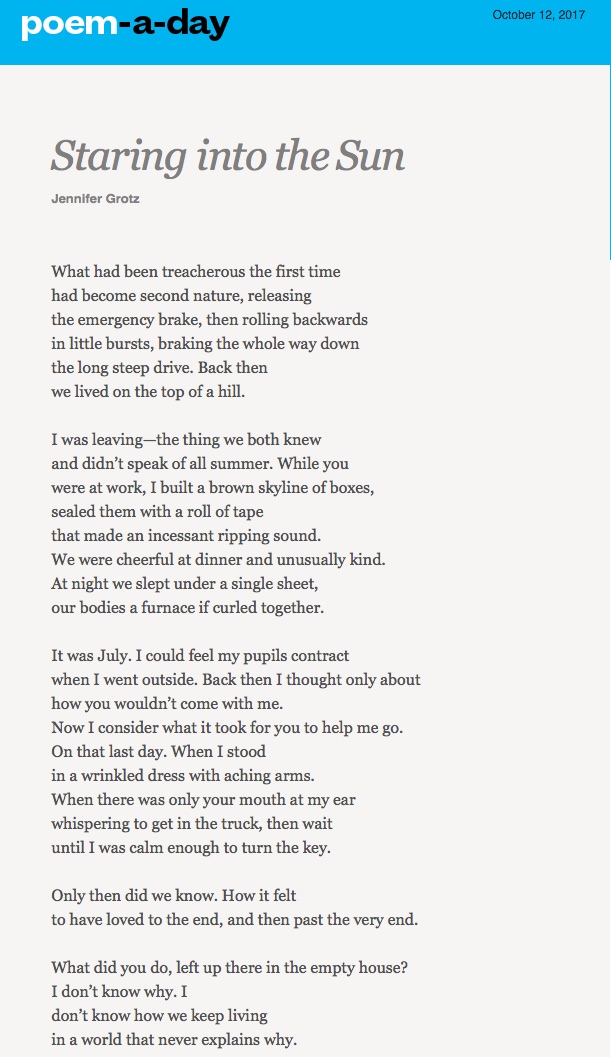 "Perfect romantic getaway in our favorite beach town! The rooms were very cute, very clean, and perfect for our beach needs."

- Melliet

"The The Betsy Hotel is in a great location where you can park your car and walk to everything."

- Stuart B - Hoover, Alabama

"Perfection is the only word that fits it—beautiful in every way."

- William - Prescott, Arizona

"I can't say enough nice things about the The Betsy Hotel. The service was excellent and very friendly."

- Joe M

"Amazing restoration of a beautiful property within walking distance of the beach and Del South Beach for dinner."

- Mike R - Juno Beach
Previous Testimonial
Next Testimonial