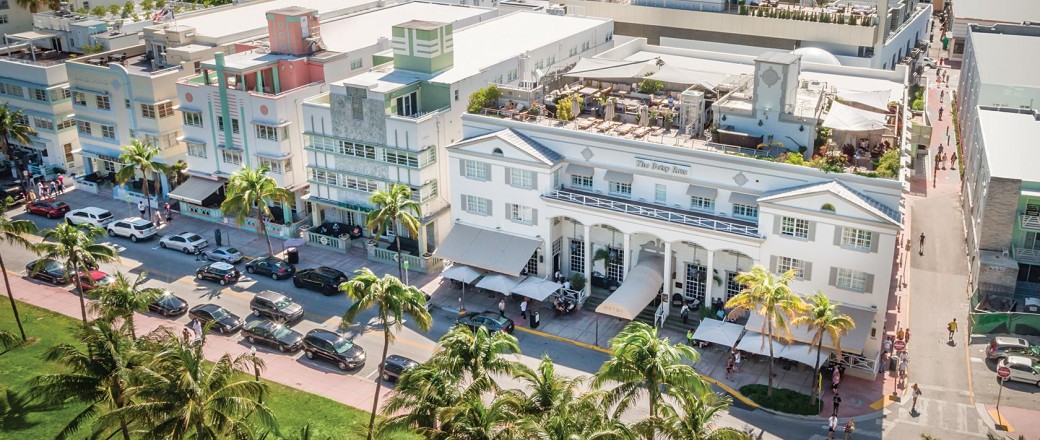 Betsy Corporate Responsibility
The Betsy is deeply committed to embracing the Philanthropy, Arts, Culture, and Education (PACE) - on property and in our community. Through collaboration with hundreds of individuals and organizations we've created a space where guests are invited to convene around 'things that matter'. Indeed, community service builds bridges and inspires people to come together. (Jonathan Plutzik, owner, The Betsy Hotel)
BETSY PHILANTHROPY – OVERVIEW
When we identify need areas in our community, we often provide the seeds to create projects to meet those needs and identify partners who join us to greater mutual reward. Under this rubric, we started a world-recognized artist in residence program called The Betsy Writers Room (www.thebetsywritersroom.com), LGBTQ programs including TransArt, musical programming including The Betsy's A Capella Festival, Escribe Aquí Iberoamerican Literature Festival, and The Betsy's Yiddish Culture Program, among many others. We also provide in-kind products and services, such as giving non profits a place to convene, underwriting for entertainment and refreshments, and volunteer support.
With core services that link luxury hospitality with community conscious programs, The Betsy-South Beach has won awards locally, regionally, nationally, and internationally for this work, including Boutique Hotel of the Year (2012), a Rebel Award for Community Service from LE Miami (2017), a BCA10 Award from Americans for the Arts (2017), and has been lauded in USA Today, the Wall Street Journal, The New York Times, and other major media sources for its community conscious PACE
In an article, entitled "Citizen Hoteliers," that appeared in Hotels Magazine, Betsy Chairman Jonathan Plutzik commented, "When we created The Betsy, we felt strongly—both as a business and a personal matter—that the hotel establish itself as a philanthropic charitable force." From subsidized 'friend-raising' events for critical causes, to collaborative community programming, Betsy's partnership model is based on shared ideals. Visit the philanthropy page at thebetsyhotel.com/culture to learn more.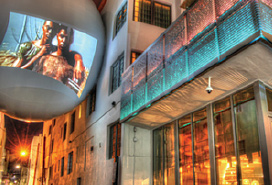 The Betsy Hotel's Orb & Poetry Rail illuminated for Pride Poets Light the Night, which featured Inaugural Poet Richard Blanco reading his poem One Pulse, One Poem, 2017.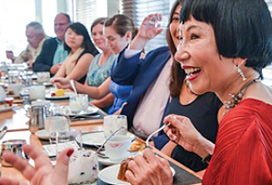 The Betsy Writers Room hosts Amy Tan, author of The Joy Luck Club, through its Writer's Room program which has hosted 500+ artists in residence since 2012.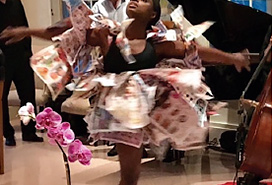 The Betsy partners with Peter London Global Dance Company for exciting and unexpected dance and movement pop up performances to delight hotel guests and visitors, 2017.
FOR MORE INFORMATION ON THE PACE (PHILANTHROPY, ARTS, CULTURE, AND EDUCATION) PROGRAM AT THE BETSY HOTEL
Deborah Plutzik Briggs, Vice President for Philanthropy – dbriggs@thebetsyhotel.com - 305-760-6902 - thebetsyhotel.com
"Perfect romantic getaway in our favorite beach town! The rooms were very cute, very clean, and perfect for our beach needs."

- Melliet

"The The Betsy Hotel is in a great location where you can park your car and walk to everything."

- Stuart B - Hoover, Alabama

"Perfection is the only word that fits it—beautiful in every way."

- William - Prescott, Arizona

"I can't say enough nice things about the The Betsy Hotel. The service was excellent and very friendly."

- Joe M

"Amazing restoration of a beautiful property within walking distance of the beach and Del South Beach for dinner."

- Mike R - Juno Beach
Previous Testimonial
Next Testimonial