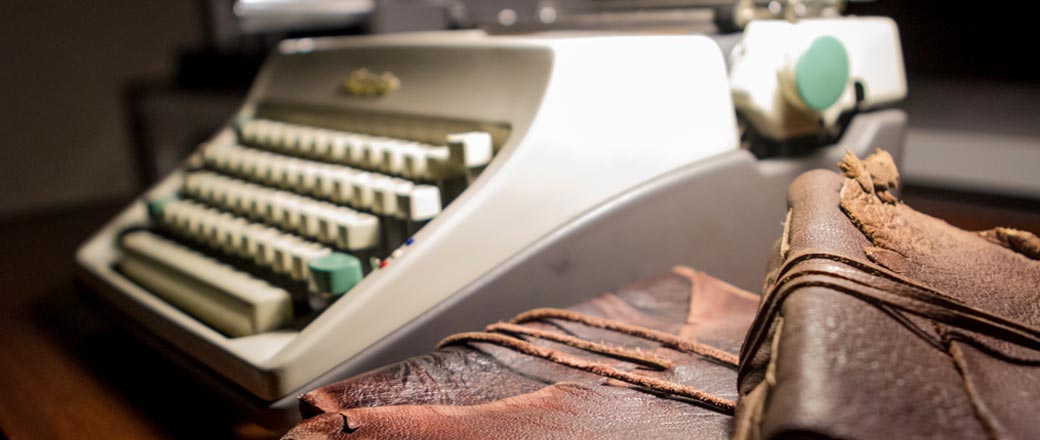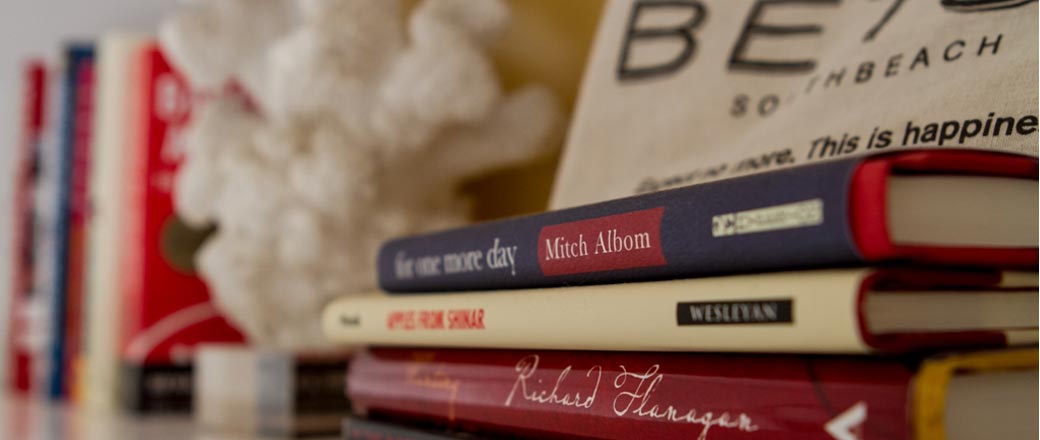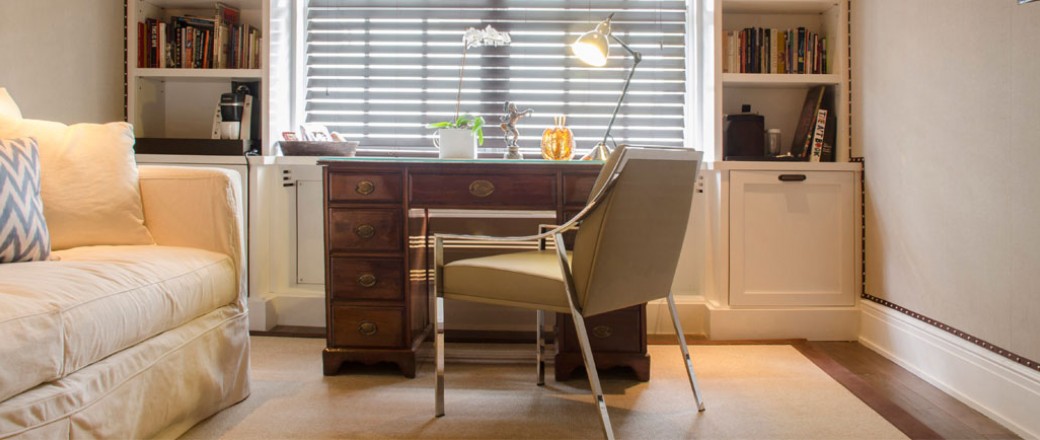 Miami's only Writer's Room
The Writer's Room at The Betsy is a working studio space on Ocean Drive for visiting writers, created as part of the hotel's continuing effort to link past and present through the arts – paying homage to the many 'writing rooms' that existed in pre-war hotels where guests recorded memories and linked to home. The Betsy's restoration designer, Diamante Pedersoli, in collaboration with the Miami Design District, created the room.
Visiting writers use a desk donated to The Betsy by the Hyam Plutzik Centennial Committee to commemorate the poet's sojourn as a solider in Florida during the 1940's on his way to war. Born 100 years ago, and a three-time Pulitzer Prize finalist before his death, Hyam Plutzik is the father of The Betsy Hotel owner, Jonathan Plutzik.
Since The Writer's Room opened in 2012, more than 400 working writers (and other creators) have stayed at The Betsy and engaged in community service programs. To see who's checking in next, visit our blog at betsywritersroom.com.
Click here to view the Writer's Room 2013/14 - A Year in Images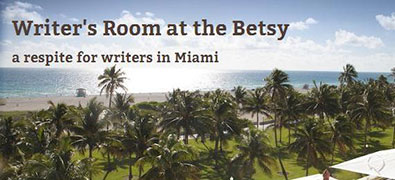 LEARN MORE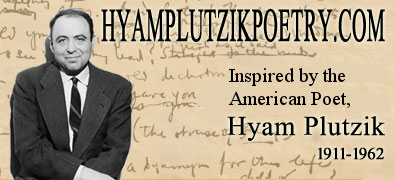 LEARN MORE
The Betsy is Miami's only literary arts hotel. - CNN
Listen to our past readings and performances