Savor South Beach's Best Dining
World-class restaurant by celebrated chef Laurent Tourondel, an effortlessly elegant lobby salon that's the social epicenter of South Beach, a sun-filled conservatory serving continental breakfast and light bites. Whatever you hungry for, The Betsy delivers one tantalizing experience after another.
Sitting in the charming Betsy Hotel, right on Ocean Drive, this must-try South Beach gem serves up an impressive (expected) menu of high-quality.
- Dining Out Magazine
LT Steak & Seafood - The Betsy South Beach (266551), Miami / Southeast Florida Reservations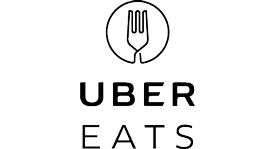 Perfect romantic getaway in our favorite beach town! The rooms were very cute, very clean, and perfect for our beach needs.
Melliet
The The Betsy Hotel is in a great location where you can park your car and walk to everything.
Stuart B - Hoover, Alabama
Perfection is the only word that fits it—beautiful in every way.
William - Prescott, Arizona
I can't say enough nice things about the The Betsy Hotel. The service was excellent and very friendly.
Joe M
Amazing restoration of a beautiful property within walking distance of the beach and Del South Beach for dinner.
Mike R - Juno Beach