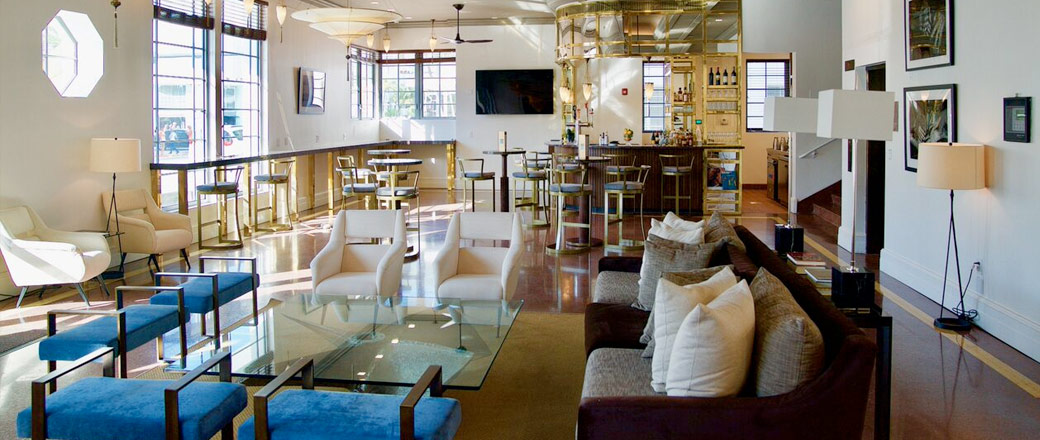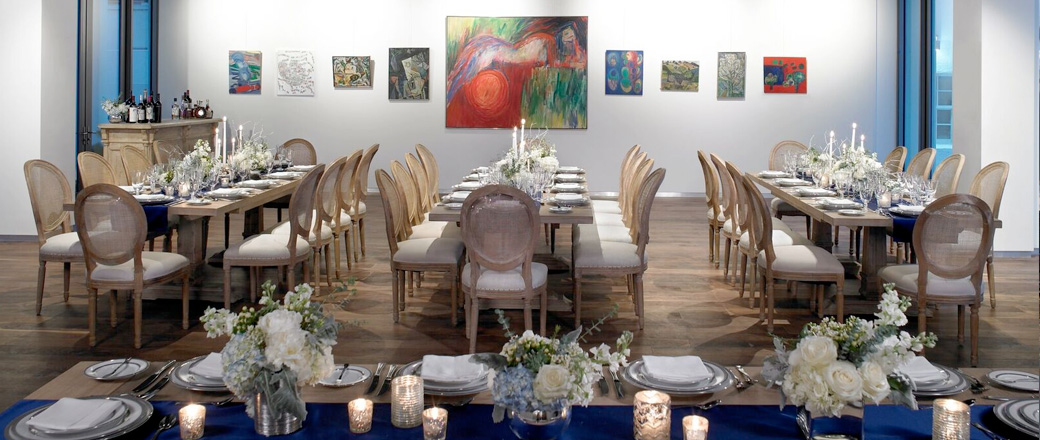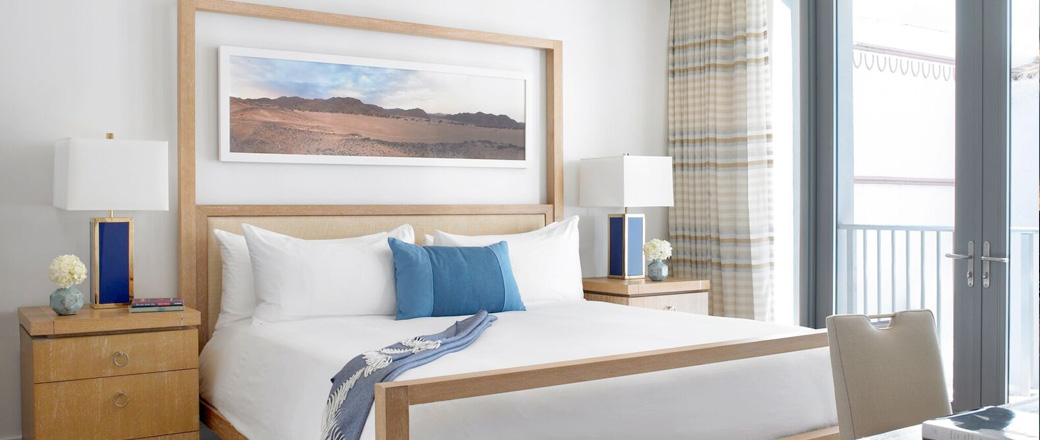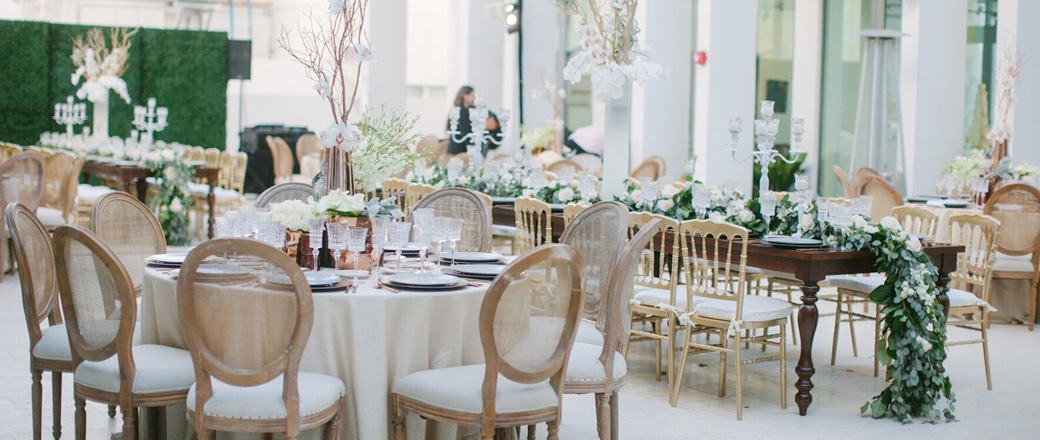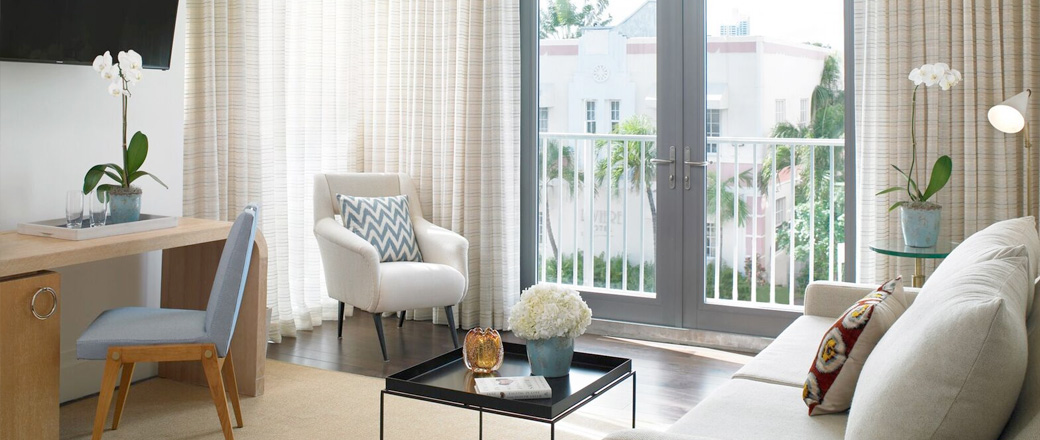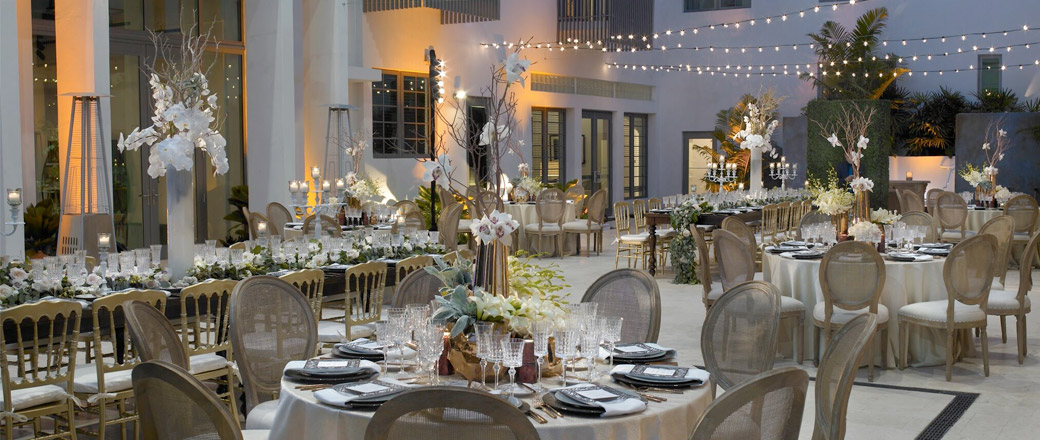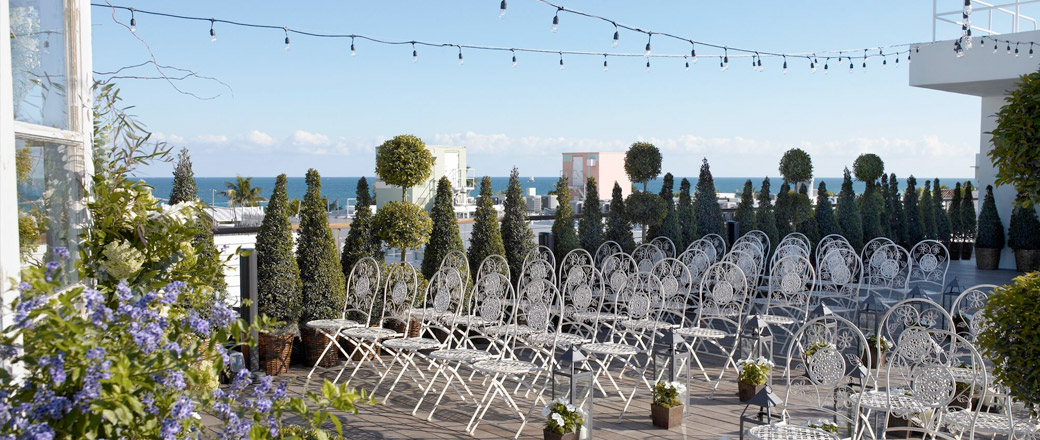 The Betsy - South Beach Expansion Has Been Completed!
The Betsy's expansion joined the work of two architects who are widely recognized as leaders in the creation of Miami Beach: L. Murray Dixon, who designed The Betsy Ross in 1941, the area's sole example of Florida Georgian architecture – a Colonial style, and Henry Hohauser, known for his quintessential Art Deco styling who designed the immediately adjacent building, formerly known as The Carlton Hotel, in 1937. The PBS show, "American Experience," identified Hohauser and Dixon as the principal architects of Art Deco South Beach. The work of these two legendary architects are joined by a bridge whose design is already being celebrated as an important new piece of Miami Beach public art.
Diamante Pedersoli and Carmelina Santoro, who designed the interiors of The Betsy, once again brought their peaceful, residential aesthetic to the interiors of the Carlton. Alan Shulman, a highly regarded Miami architect, professor and author with a distinguished record of historic preservation is the Architect of Record.
The "new" Betsy-South Beach is comprised of the existing Ocean Drive arrival building, the Colonial Wing, and the fully renovated, Carlton Hotel, our Art Deco Wing.
The Colonial Wing at The Betsy - South Beach
The Colonial Wing welcomes arriving hotel guests and house the Front Desk, the Lobby Salon, the Lobby Bar, our restaurant, LT Steak & Seafood by award-winning Chef Laurent Tourondel, the B Bar lounge, the Ocean Front Deck, The Wellness Garden & Spa, and The Writer's Room. Fifty-eight rooms, including nineteen suites, are located in this wing.
The Art Deco Wing at The Betsy - South Beach
The Art Deco Wing faces Collins Avenue and features The Conservatory, Library, a Work Room The Gallery, the Skyline Deck, a Rooftop Pool with 360 degree views as well 70 additional rooms and suites, 30 of them with balconies.
Click here to learn more about our new spaces
Philanthropy, Arts, Culture and Education (PACE)
The Betsy - South Beach has a deep commitment to the development of its PACE (philanthropy, arts, culture and education) programming. We pursue this initiative in proud partnership with many groups in our community who share our belief in the importance of such activities. We hope that our PACE work enriches all who are touched by it, our hotel guests, our community and our Betsy employee family.

We are particularly excited that The Betsy expansion project will permit us to significantly scale our PACE programming. We will have substantially expanded physical venues to use as we collaborate with local, national and international partners in bringing important cultural programming to Ocean Drive.
Press Releases
"Perfect romantic getaway in our favorite beach town! The rooms were very cute, very clean, and perfect for our beach needs."

- Melliet

"The The Betsy Hotel is in a great location where you can park your car and walk to everything."

- Stuart B - Hoover, Alabama

"Perfection is the only word that fits it—beautiful in every way."

- William - Prescott, Arizona

"I can't say enough nice things about the The Betsy Hotel. The service was excellent and very friendly."

- Joe M

"Amazing restoration of a beautiful property within walking distance of the beach and Del South Beach for dinner."

- Mike R - Juno Beach
Previous Testimonial
Next Testimonial